Redmi Note 11T 5G phone introduced with a zoomster processor. Now, all are curious to know about this first ever zoomster processor.
In this post, we will provide all possible information regarding this new processor using online sources.
Let's get started,
What is a Zoomster Processor?
All information about the new first ever Zoomster Processor is available now.
Based on available information, following answer for your question.
This new zoomster processor name is introduced with the Redmi Note 11T 5G phone. It's actually, MediaTek Dimensity 810 processor. Here, is detail of this processor.
CPU: Arm Cortex-A76, 6nm processing process, octa-core CPU, up to 2.4GHz
GPU: Arm Mali-G57, Max GPU Frequency:1068MHz
Why is the Redmi Note 11T 5G processor name is zoomster?
To find this question's answer, we searched online and found a video on the Redmi India Youtube channel.
And, after watching the video, it looks like the Zoomster name represents power of speed, power which you feel when a racing car accelerates and makes zoom, zoo..oom sound.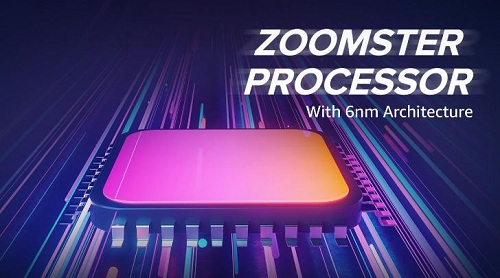 Hope you like this information, and let's wait for detailed information till the launching of Redmi Note 11T 5G phone with zoomster processor.
Sources
Redmi India Youtube channel – Zoomster processor related video.