Following are steps with images to download WhatsApp status videos or images in your Android phones. You can download WhatsApp status without any app using these steps.
How to Download WhatsApp Status Videos and Images to Android Phones:
1. Watch and download status from WhatsApp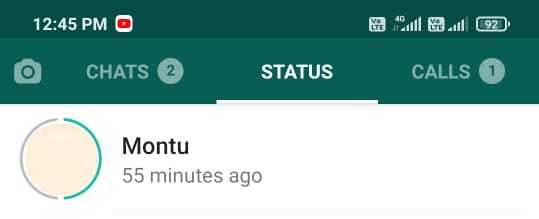 For the first steps, you need to watch WhatsApp status on your phone. When you open and watch particular status, it will download in WhatsApp hidden ".Statuses" folder.
Here, you need to watch status, which you want to download and use in your Android phone. After downloading and watching status in WhatsApp app, you can close WhatsApp if you want.
2. Open "File Manager" app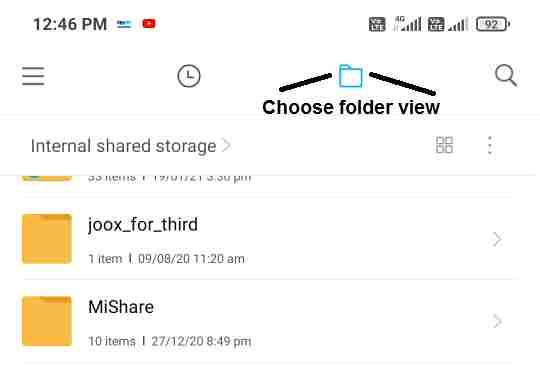 Now, all steps you need to do in the phone's "File Manager" app. So, open this app and choose the folder view in "File Manager" app. In the folder view, you will see a list of folders with names.
3. Go to WhatsApp Media folder

Next, you need to open WhatsApp's Media folder. This folder is available in the WhatsApp folder. So, the path of the Media folder is "Internal storage > WhatsApp > Media".
So, go to the above location in the File Manager app and follow next steps.

Here, in the Media folder you will not find WhatsApp status files directly. WhatsApp statuses are stored in the ".Statuses" folder and this folder is hidden by default.
Now, to view this hidden folder, you need to choose "Show hidden files" from folder options. You can open folder options from the vertical three dot menu, which exist in the top right corner. After, complete process, you can hide the ".Statuses" folder using the same option.
Once you choose the "Show hidden files" option, phone will show the ".Statuses" folder in the Media folder. Next, open this folder by tapping on it.
5. Copy status file and paste in Download or other folder
In step 5, you are already in the ".Statuses" folder. Here, you will find all video and image files, which WhatsApp shows in the status screen.
You can download (copy) your WhatsApp contact's status from here and save (paste) anywhere in your phone storage.
To copy any status file, first select file by long pressing file name. Once you select a file, you will get an extra file option bar in the bottom of the phone screen. Next, from these options, tap and open the "More" option.
Now, from "More" options choose the "copy" option. Next, you will get a destination options list to paste the selected file. From these options, select "Internal storage". Here from internal storage, choose the folder where you want to save WhatsApp status file and tap the "paste" option from the bottom options bar.
6. Watch and use status file from Gallery app
That's it. Once you complete step 5, you have successfully saved WhatsApp status in your phone storage. Now, you can access this status file from your phone's gallery app and use where you want.
You can set as your WhatsApp status, share with friends and do other actions. It means, now WhatsApp status file available as normal file and can be used this file, same as your camera image or video files.