Post content includes Among us airship map overview, airship map image, release date, guide to view airship map, latest map info and more related to airship map.
Let's get started,
What is the among us airship map?
Airship map is the 4th map and was released on 31st March 2021 in the Among Us game. Airship map in Among Us is a diagrammatic representation of the airship. This map represents different areas of the airship and ways to reach these different areas.
In simple words, Among Us airship map is a map to know about airship's different places and connected paths to go to each place.
What is the release date of Among Us airship map?
Among Us 4th map – named Airship map was released on 31st March 2021.
What does the among us airship map look like?
Here is the Among Us airship map image, you can get an overview from this image – that is how the airship map looks like.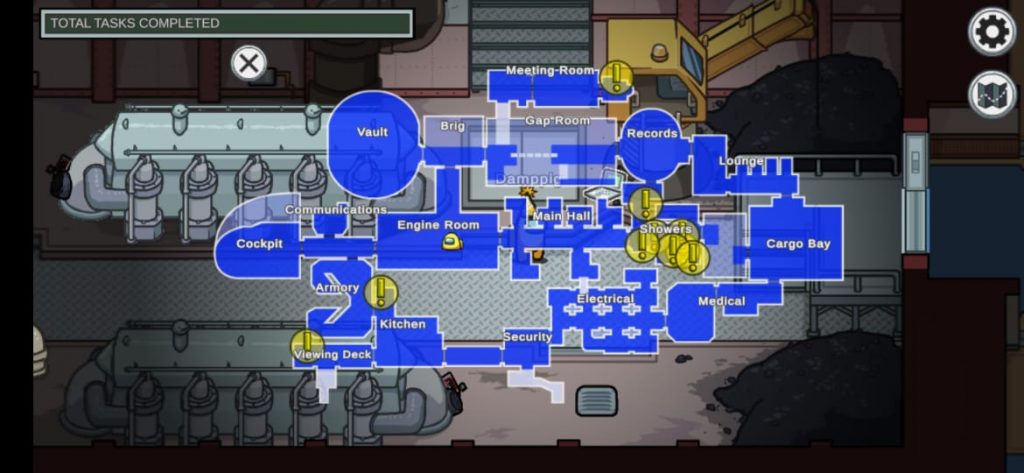 How to view airship map in Among Us?
You can view the Among Us game map while you are playing the game. To view the currently playing game map, you need to tap the map icon, which is available top right corner and below the settings icon.
And, if you want to view an airship map in game without playing online, then choose "FREEPLAY" and next select "AIRSHIP". Now, once the game starts, tap on the map icon from the top right corner to view the airship map.
How to find where I am in the airship map of Among Us?
From the airship map, you can directly not identify where you are at this moment as per map.
To know your place in the airship map, first you need to check the current position area name, then open the airship map and find where that area is located in the map.
By this way, you find where you are standing as per airship map. And, based on that, you can decide your way to go next.
What is the new map in Among Us after the airship map?
Currently the airship map is the 4th and latest map in the Among Us game. And, at this moment, no detail available for Among us 5th map.
But, no worries, and hope that it will be released soon.
Is the Among Us airship map free?
Yes, definitely.
Among Us airship map is free to play for all game users on all available platforms.
That's it for now,
Hope you find Among Us airship map FAQs helpful.
Among Us related posts